Holy motherfussing Mary and Jesus! The Pope just called me a cunk for not updating in what feels like forever.. I have my excuses, wrapped up and ready in dog-chewed lost homework.. misplaced mp3's down back of sofa and eyes walked out on me etc..

So now detention is over and for your delectation, I bring with me some goodness and a warm hello to your ears...


First off.. (all assuming that's where it should begin...)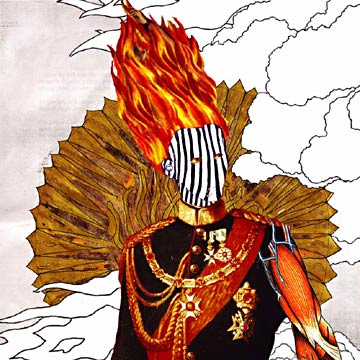 Subtle - Midas Gutz

Their new album 'For Hero:For Fool' is amazing. Simple as that. As a better man once said, 'they're rewriting music' The lp is so full of ideas that it might just implode in a mushroom cloud of much goodness. This song is the most hip-hop of the lot and bodes well for the third themselves record. Up to now I thought I'd heard the full range of doseone's voices (and that's a lot) but I was immediately drawn in by the lazy drawl of the first and last last verse. Album of the year? I think so.






Poni Hoax - LA Murder Motel (Letom Redrum remix by Principles of Geometry)

Five odd minutes of electric sleaze that creeps up with nonchalant ease, then strangles out a messy mangled conclusion.. There's a full zip of the single package here..